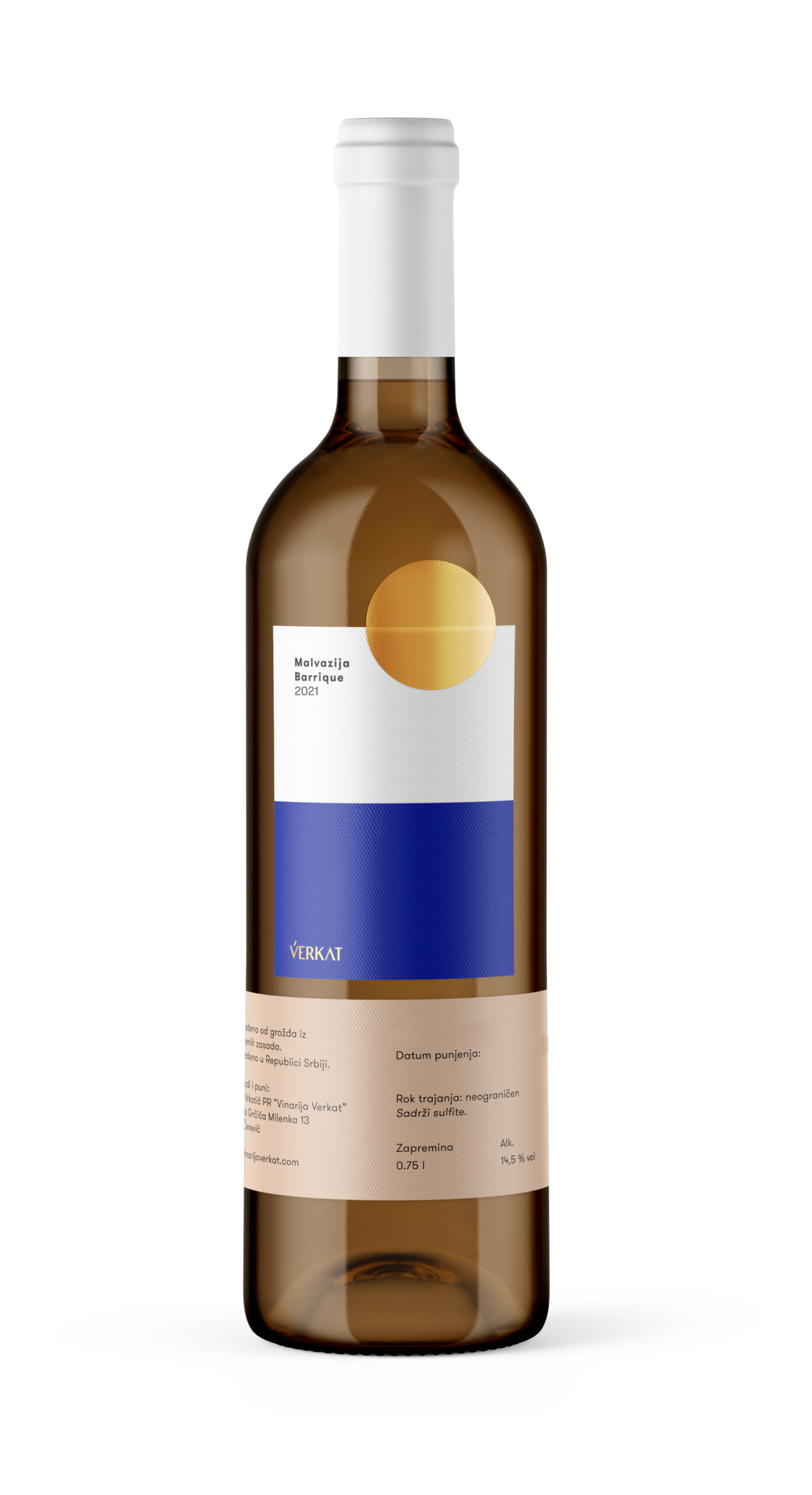 Verkat
Malvazija barrique
2021
Fermentation was started in stainless steel barrels at low temperatures, 13 °C, which continued and ended in Hungarian oak barriques. With the sur lie technique, the wine was aged for 6 months in a wooden vessel. With addition of 20% Malvasia aged in inox, vintage 2021.
The wine has an interesting, lively, yellow-green color.
A light touch of oak, which contributed to the aroma and structure of the wine, is present in the ideal measure. The wine retained its character and typicality, not allowing the oak to dominate. On the nose, sparkling notes of citrus appear in combination with notes of bananas and graphite combined with a little vanilla, which is a gift of oak rainbows. We owe the creamy note on the palate to the quality oak we chose for our Malvasia. In the finish, there is a slight pleasant bitterness, which is typical for Malvasia from Fruška gora.
Gastronomic wine with sumptuous acidity. A wine intended for long aging, which will realize its full potential in the period ahead.
All types of cheese, we recommend fried cheese. Lighter meat dishes, river fish and grilled vegetables.
Recommended serving temperature: 10-12°C
Alcohol: 13,5% | Residual sugar: 3,5g/l | Acids: 7,2 g/l | Ph: 3,10
Location: Čerević, Fruška gora
Range: Kaluđerica
Harvest: manual harvest 16.09.2021
Yield: 2 kg per plant
Bottles produced: 1500
Aging: Hungarian oak, 6 months, bottle