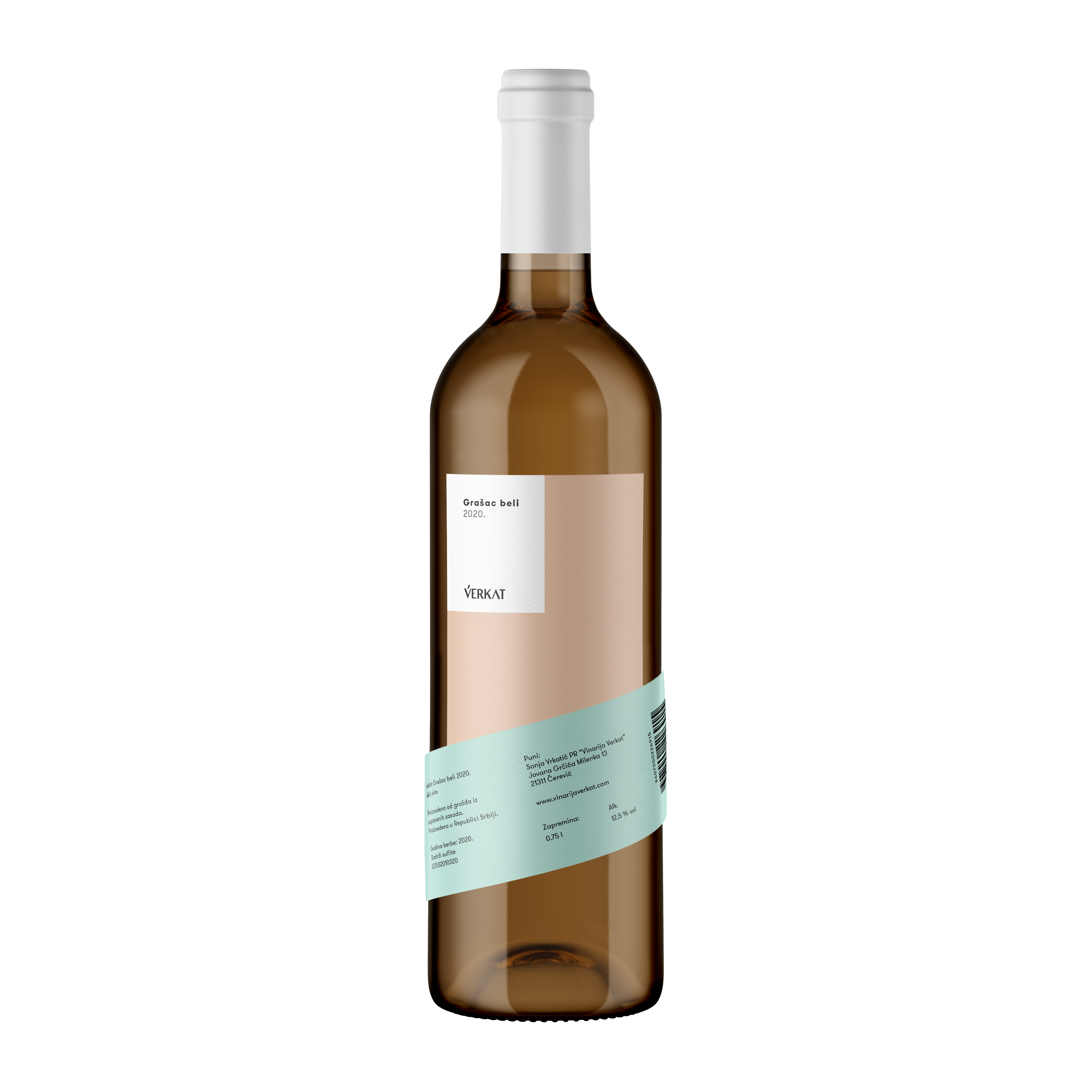 Verkat
Grašac beli 4.0
2021
Platinum award, GROW du Monde, 2022.
Platinum medal, Best White Wine from Local Grape Varieties, Wine Vision by Open Balcan, 2022
Gold medal, AIWC, Vienna, 2022
Gold medal, Balkan Wine Competition Athens, Greece, 2022.
Top 50 Wines of Fruška Gora, 2022.
The special label Grašac beli 4.0 was created by the exceptional harvest of 2021, the fourth in our vineyard, in which the selected yield of only 400 grams per bunch produced this wine that justifies the great expectations and potential of the Grašac beli variety.
Sweet and sour flavors alternate on the palate, with a long and pleasant finish, extremely refreshing, with wonderful acids that give a special touch to this wine. The wine is light greenish in color. It is aromatically complex with dominant notes of citrus and bananas, while in the background there are notes of dried herbs and stone fruits with a discreet and seductive appearance of petroleum.
Wine for connoisseurs.
A wine that goes well with all seafood and fish specialties. A drunken carp is an excellent partner. With traditional Spanish paella, it makes every bite more delicious. Chicken and turkey specialties are an ideal choice with this wine.
Alk. 13% – Residual sugar: 5g/l – Acids: 7,5 g/l – Ph: 3,10
Location: Čerević, Fruška gora
Move: Bikon
Harvest: manual harvest 09/22/2020.
Yield: 0.4 kg per plant
Bottles produced: 2100
Aging: stainless steel 6 months, bottle