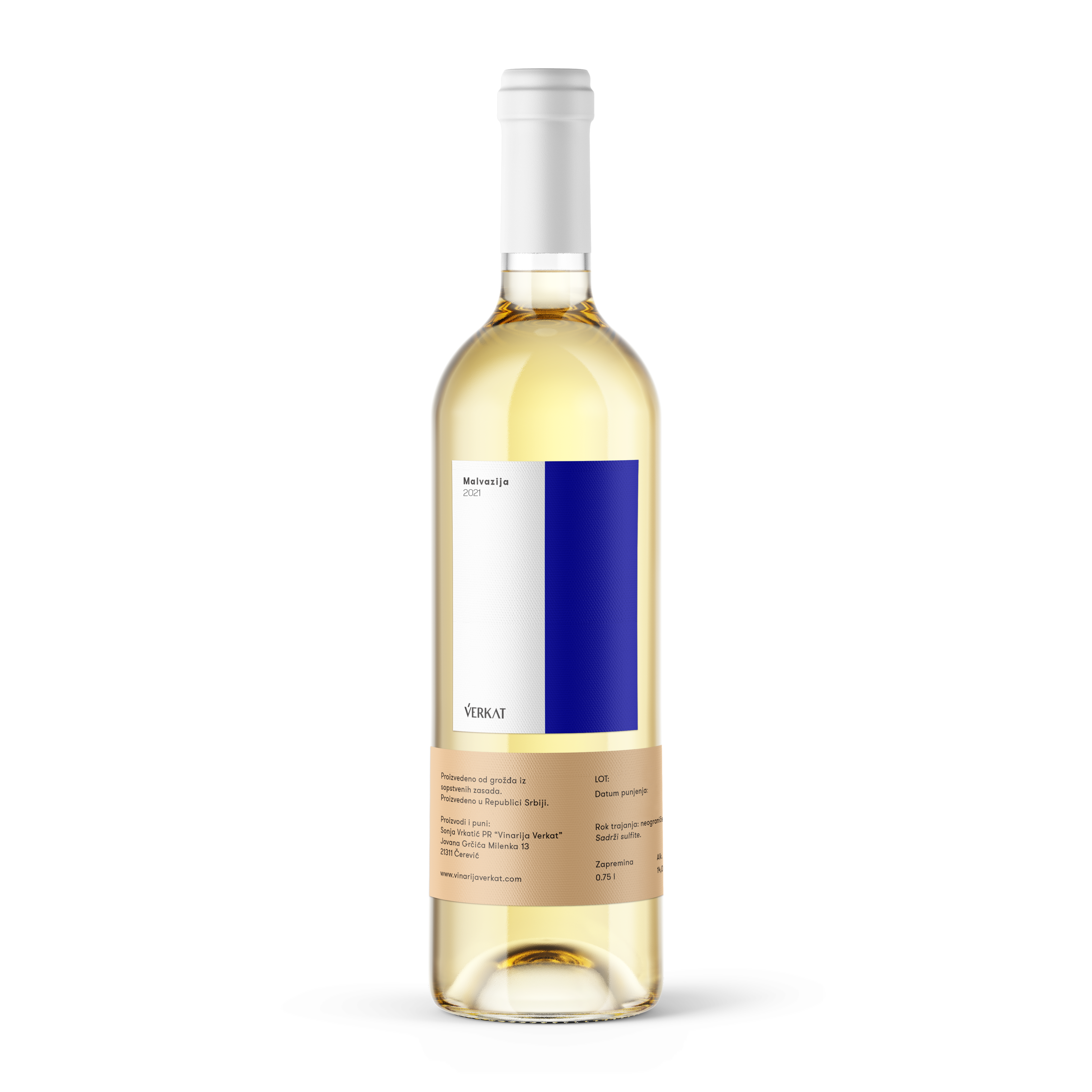 Gold medal of the Balkan International Wine Competition, Athens, Greece, 2022.
Silver diploma, The World of Malvasia, Vinistra, Poreč, Croatia, 2022.
Top 50 Wines of Fruška Gora, 2022
Light yellow in colour with aromas of green apple, ripe wild pear and flint. Gastronomic wine, which requires a good bite for complete enjoyment. A structured, strong-bodied, and at the same time playful wine that carries a fantastic 14% alcohol content. The finish is characterized by a pleasant bitterness. A wine that demands a sip more.
Pairs well with goat and sheep cheeses, seafood such as gambor and octopus, but also with stronger food such as smoked carp, spicy chicken and pressed pork.
Recommended serving temperature 10°C
Alk. 14% – Residual sugar: 5 g/l – Acids: 7 g/l – Ph: 3,30
Location: Čerević, Fruška gora
Range: Kaluđerica
Harvest: manual harvest 16.09.2021
Yield: 2 kg per plant
Bottles produced: 13000
Aging: stainless steel 8 months, bottle