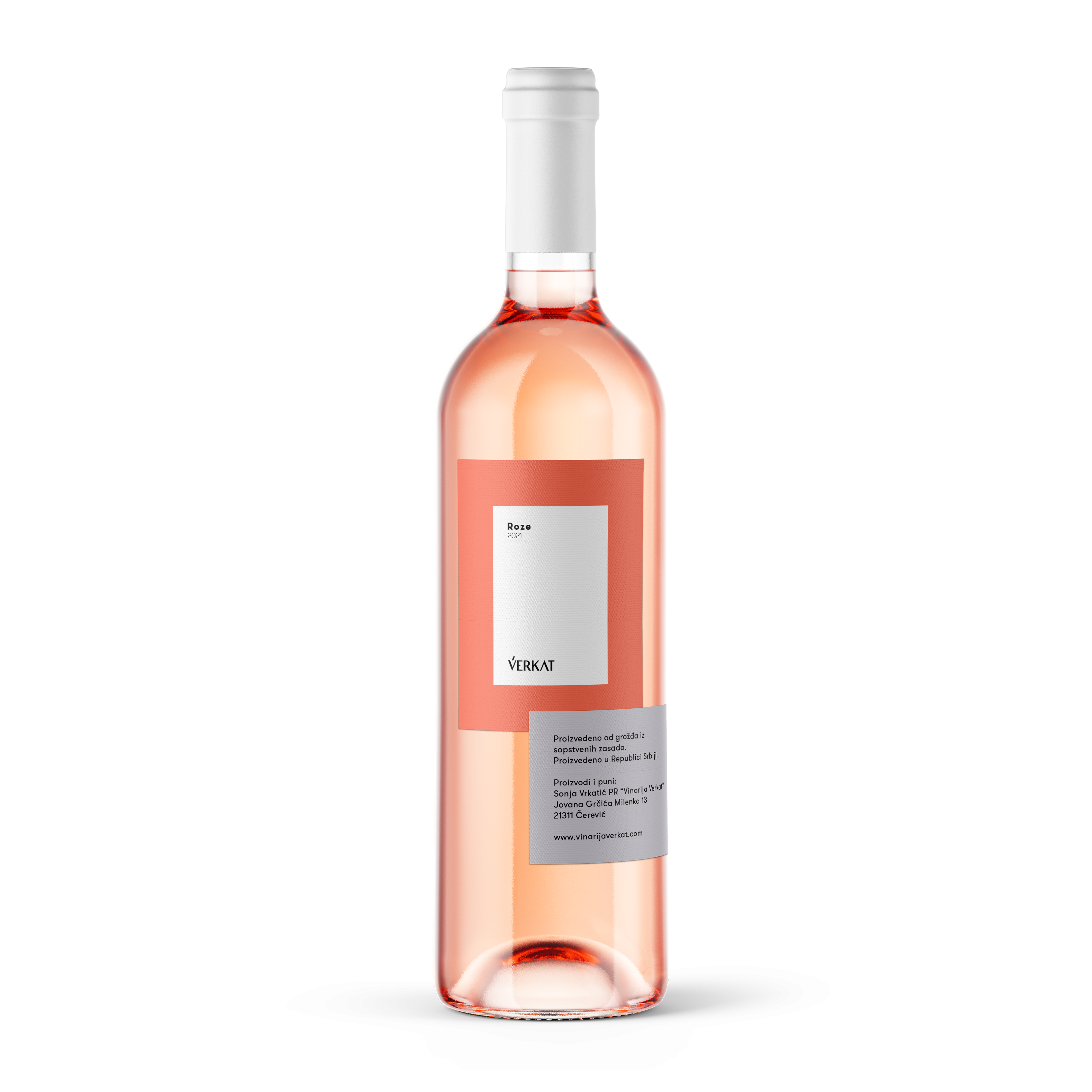 Silver medal, AIWC Vienna, 2022
Bronze medal Wine Vision by Open Balcan, 2022
Rosé made from an aromatic variety, Muscat Hamburg. The wine has a delicate copper color. A typical muscat scent, rose scent, intense, persistent and seductive. Notes of wild strawberries also appear shyly. Medium-bodied wine, with nice structure and pleasant bitterness in the finish. It is light and refreshing, with sweet-sour notes and a medium-long finish. A wine to enjoy, a wine that caresses the palate, a wine that can be drunk every day, that is seductive and not tiring. Try to stop at one glass.
Ready for consumption.
It can be enjoyed on its own, but it is also an excellent companion to pasta and pizza, as well as light meals and salads. Salmon is always an ideal match with Verkat Rosé.
Recommended serving temperature: 8-10°C
Alcohol: 13.5% | Residual sugar: 1 g/l | Acids: 6.2 g/l Ph: 3.35
Variety: Muscat Hamburg 100%
Location: Čerević, Fruška gora
Move: Bikon
Harvest: manual harvest 15.09.2021.
Yield: 2 kg per plant
Bottles produced: 4000
Aging: stainless steel 8 months, bottle