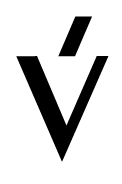 Our wine story begins with a unique vineyard of Malvasia
and our will to grow and make fine wines of Fruška gora…
Wines, grown and shaped
on Fruška gora
Verkat wines are made of hand picked and selected grapes
from our vineyards, in order to develop specific aromas of our varieties
and character of teroar they grow on, Fruška gora
Verkat FranFrankovka 2022
We chose an interesting combination of Blau Frankisch Srb. Frankovka and Cabernet Franc as our first red wine label. We wanted to stay true to the interesting regional varieties that have a connection with this area, but we were also open to something new, and from a small experiment a blend was born that turned out to be an exceptional combination. And we love to experiment!
Malvasia-a short story about wine journeys
From Monemvasia in the 13th century all the way to Crete, across Venice and Istria to the whole of Mediterranean, and finally, Fruška gora, a story about strange wine routes.